McDonald's Hamburger Calories: The best way to stay healthy at McDonald's is to choose food according to your caloric needs. McDonald's is known to have some pretty crazy fast-food menu.
So, plan your healthiest McDonald's food by using these guidelines. First, find out the most popular McDonald's Hamburger Calories with ingredients and nutrition facts.
Before you enter into McDonald's restaurant, you need to decide which food is to be kept away, and how to try different combinations of items in McDonald's Menu, to keep your calorie count low.
That's why, here, I am providing details about the taste of McDonald's Favorite Hamburger based on the calories.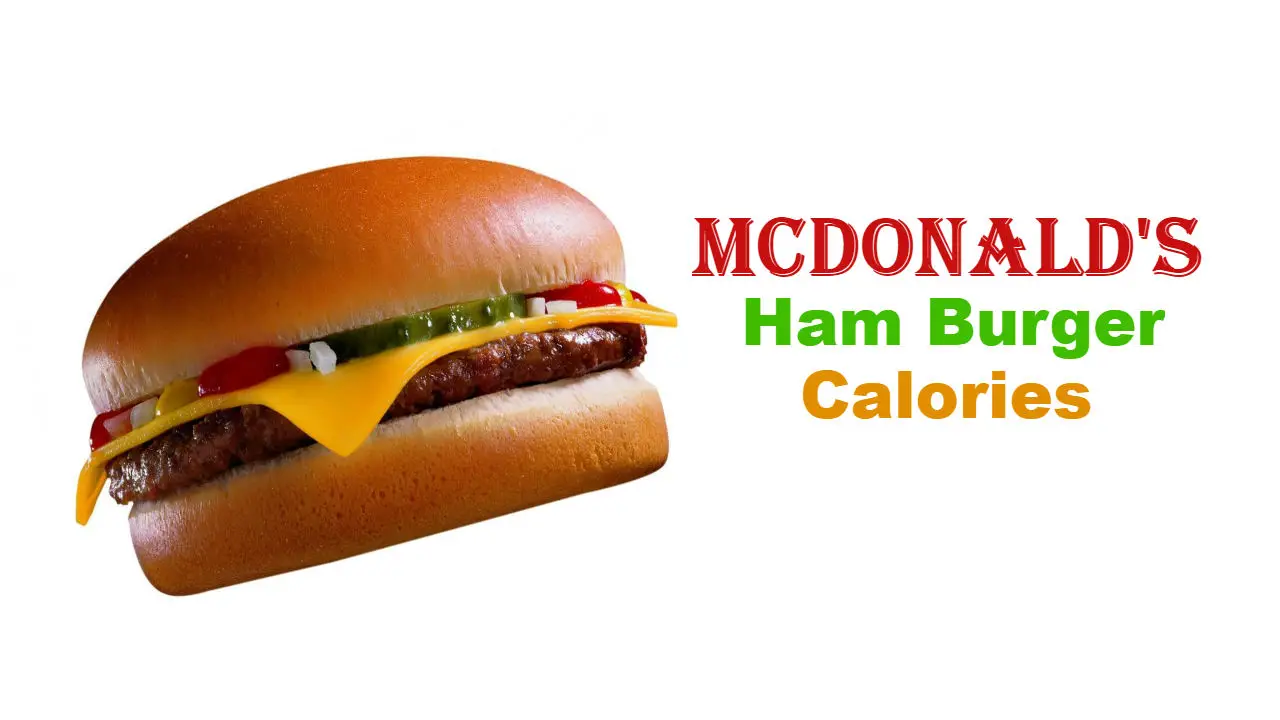 If McDonald's Hamburger sounds pretty delicious to you, you might be wonder about its nutritional value.
Can you make the Hamburger a staple for starters' orders? Let's examine the nutrition facts and find out calories information!
McDonald's Hamburger Calories
To keep your diet plan on track, it's important to calculate McDonald's calories and Nutrition Facts before you order. According to the McDonald's website, the mouthwatering original hamburger nutritional table was prepared. Is it healthy enough to eat all day every day?
Important Note: The nutrition information is based on standard product formulations and serving sizes.
| | |
| --- | --- |
| Nutrition | Calories |
| Hamburger Calories | 250g |
| Calories From Fat | 70 |
| Total Fat (12% DV) | 8g |
| Saturated Fat | 3g |
| Trans Fat | 0g |
| Cholesterol | 30mg |
| Sodium | 480mg |
| Total Carbs (10% DV) | 31g |
| Dietary Fiber | 1g |
| Sugar | 6g |
| Protein | 13g |
| Vitamin 'A' | 80IU (2% DV) |
| Vitamin 'C' | 1mg (2% DV) |
| Calcium | 20mg (2% DV) |
| Iron | 2.5mg (15% DV) |
Most Foodies will visit McDonald's for their favorite Burgers, Happy Meals, Chicken Sandwiches, and Salads.
So can you enjoy these popular favorites and still keep your healthy eating program on track? Yes! Just stay away from the high-calorie menu and high-fat condiments and cheese.
Hamburger Nutrition Facts
A McDonald's Hamburger Contains 250 calories. Because some of the key ingredients in Hamburger is one of 100% pure beef patty, while most of the calories are from carbohydrates 31g.
However, it contains 8 grams of fat, of which 3 grams saturated fat, 13 grams come from the Protein. The Hamburger also has 480 milligrams (mg) of sodium, 30mg Cholesterol, 1g Dietary Fiber, 6g Sugar, Calcium 20mg (2% DV) & Iron 2.5mg (15% DV).
Ingredients
The original burger starts with a 100% pure beef patty seasoned with just a pinch of salt and pepper, then topped with a tangy pickle, chopped onions, ketchup, and mustard.
It contains no artificial flavors, preservatives, or added colors from artificial sources. McDonald's pickle contains an artificial preservative, so skip it if you like.
Hungry for More: